The Port of Huelva host today and tomorrow the 36th Meeting of RETE, the Association for collaboration between ports and cities, which meets 150 attendees, including technicians, academics and representatives of different European and Latin American ports and cities to advance in the port-city integration model, under the title 'Models of coexistence between cities and large transport infrastructures'.
During the opening ceremony, president of RETE, Teófila Martínez, highlighted "the importance of port-city integration from the perspective of citizens, because socially it is essential that it is valued not only as a physical issue, but also culturally and economically beneficial".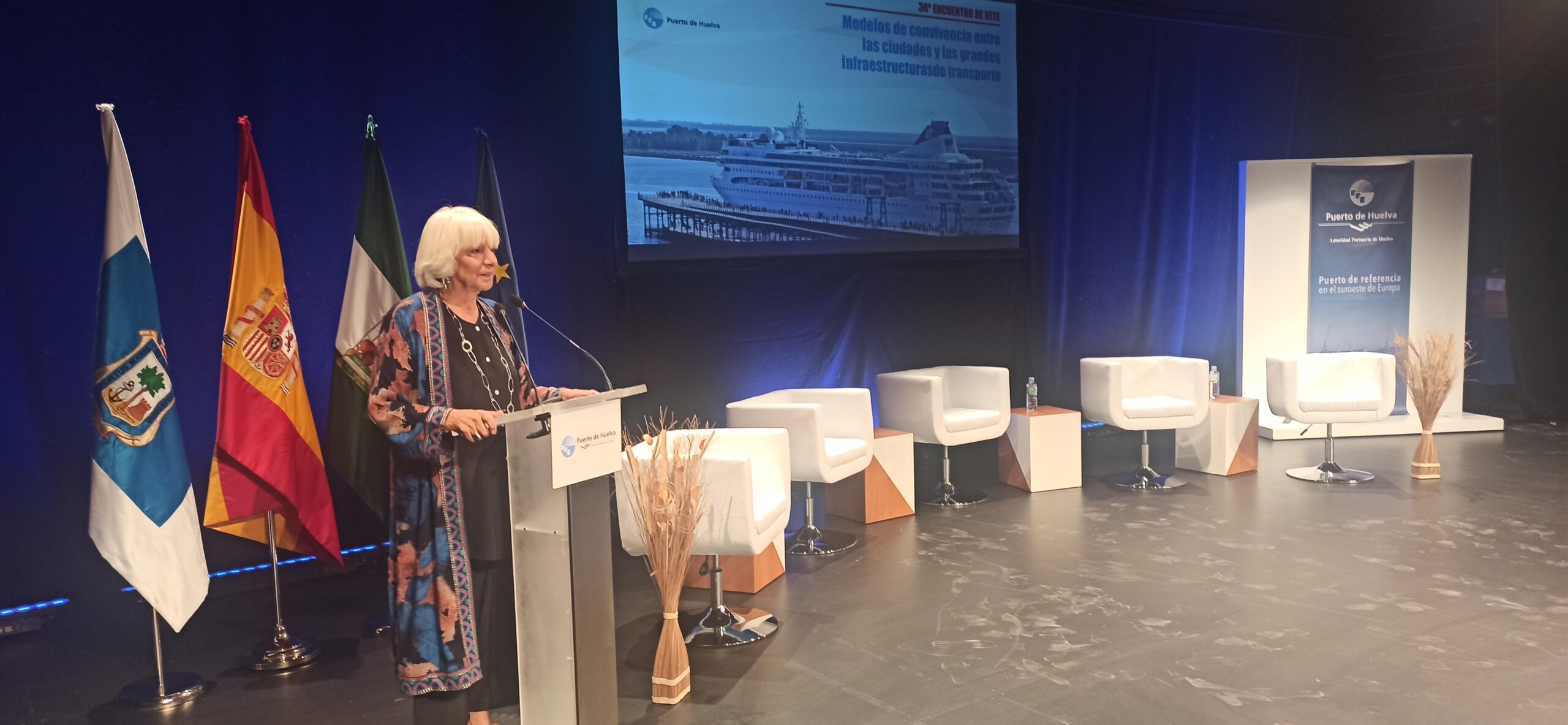 In this sense, Teófila Martínez said that this 36th RETE Meeting will address experiences of large cities with ports of general interest, such as Barcelona, Bilbao or Huelva, but also "about small cities with small ports, of a regional nature, where very significant integration actions are also being carried out that value that social and cultural aspect that highlights from our international association".
For her part, the president of the Port of Huelva, Pilar Miranda, has assured that "in this international meeting of RETE we will present the culmination of our project of opening and transformation the entire port and the city through the remodeling of the Muelle de Levante, which will change the image of Huelva in the world and will be a revulsive to enhance the tourist and economic development of the city,  since it will become a driving force for new investments around nautical and sports, cultural and leisure, commercial and business projects".
Pilar Miranda added that "we want to turn the Muelle de Levante into an accessible and friendly place for the citizen, equipped with gardens, completely open to the city, to achieve the true approach of the port to the city. We are convinced that after the celebration of this day we will incorporate new ideas from other pioneering ports in the port-city integration in order that the remodeling of the Levante Pier is the project that we all want for Huelva".
In the opening ceremony of the day have also intervened the delegate of the government of the Junta de Andalucía in Huelva, Bella Verano; the mayor of Huelva, Gabriel Cruz, and the subdelegate of the Government, Manuela Parralo.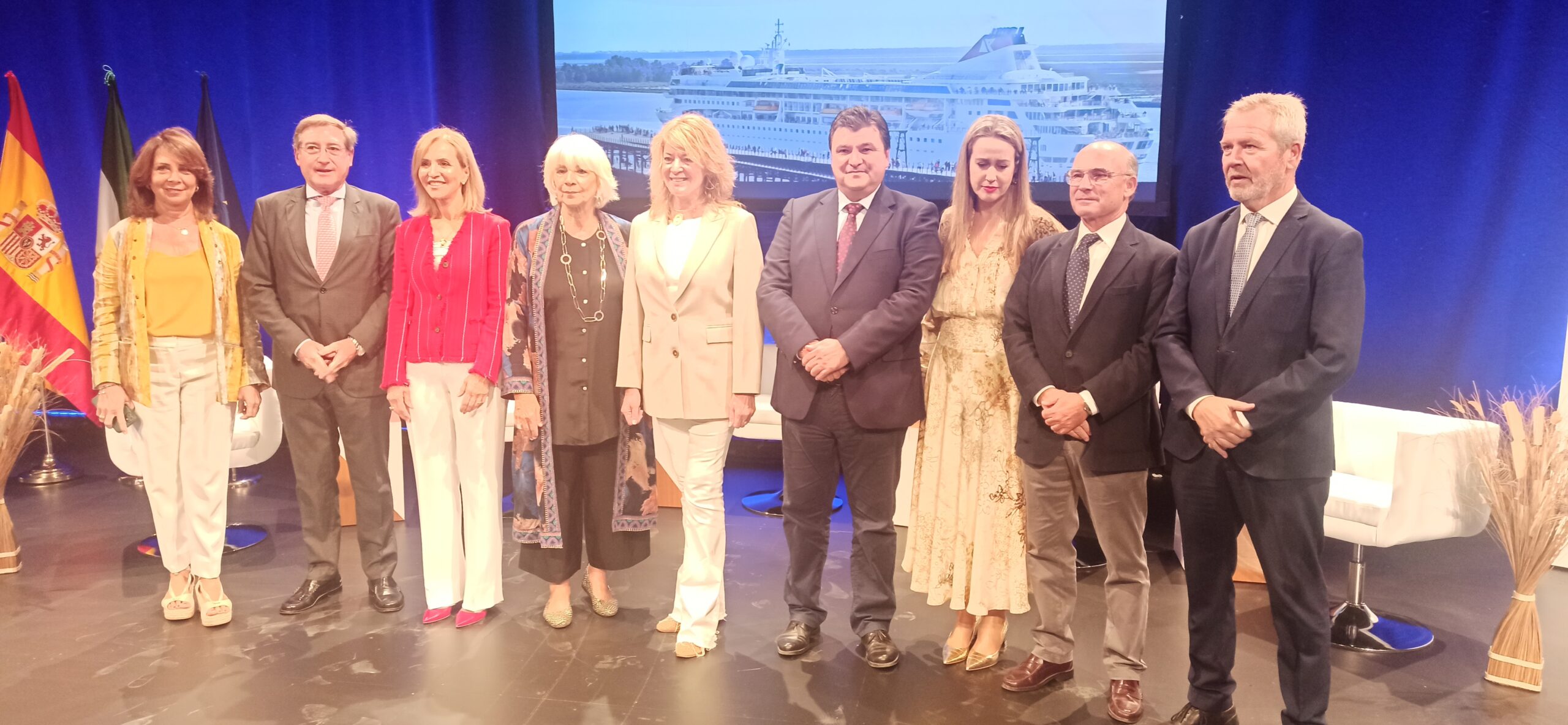 The opening conference of the day called 'Coexistence between the city and the Port of Huelva. Presentation of the star projects of integration port and city of the Port of Huelva has been in charge of the director of the Port of Huelva, Ignacio Álvarez-Ossorio.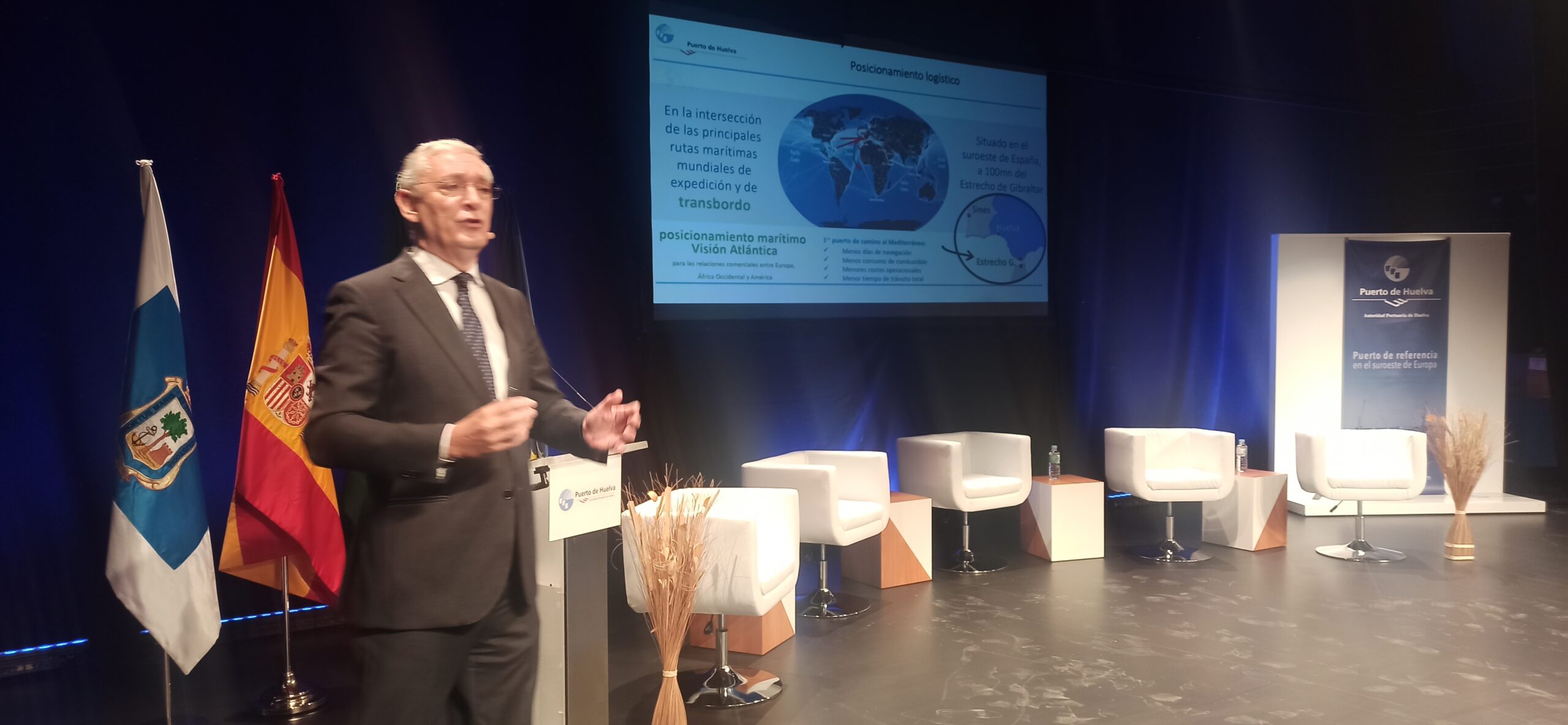 Then a round table was held on 'Huelva: the culmination of the opening of the city to the estuary and its port through the Levante Pier', which was moderated by the director of Huelva Información, Javier Ronchel, and has had the interventions of Ramón Vázquez, industrialist and logistics advisor of CBRE-BOVIS-Metropoli; Saioa Sancho, PMP project manager of CBRE-BOVIS-Metropoli; Javier Olmedo, head of the Urban Planning Service of the City of Huelva and César Vera, head of the Department of Public Domain of the Port of Huelva.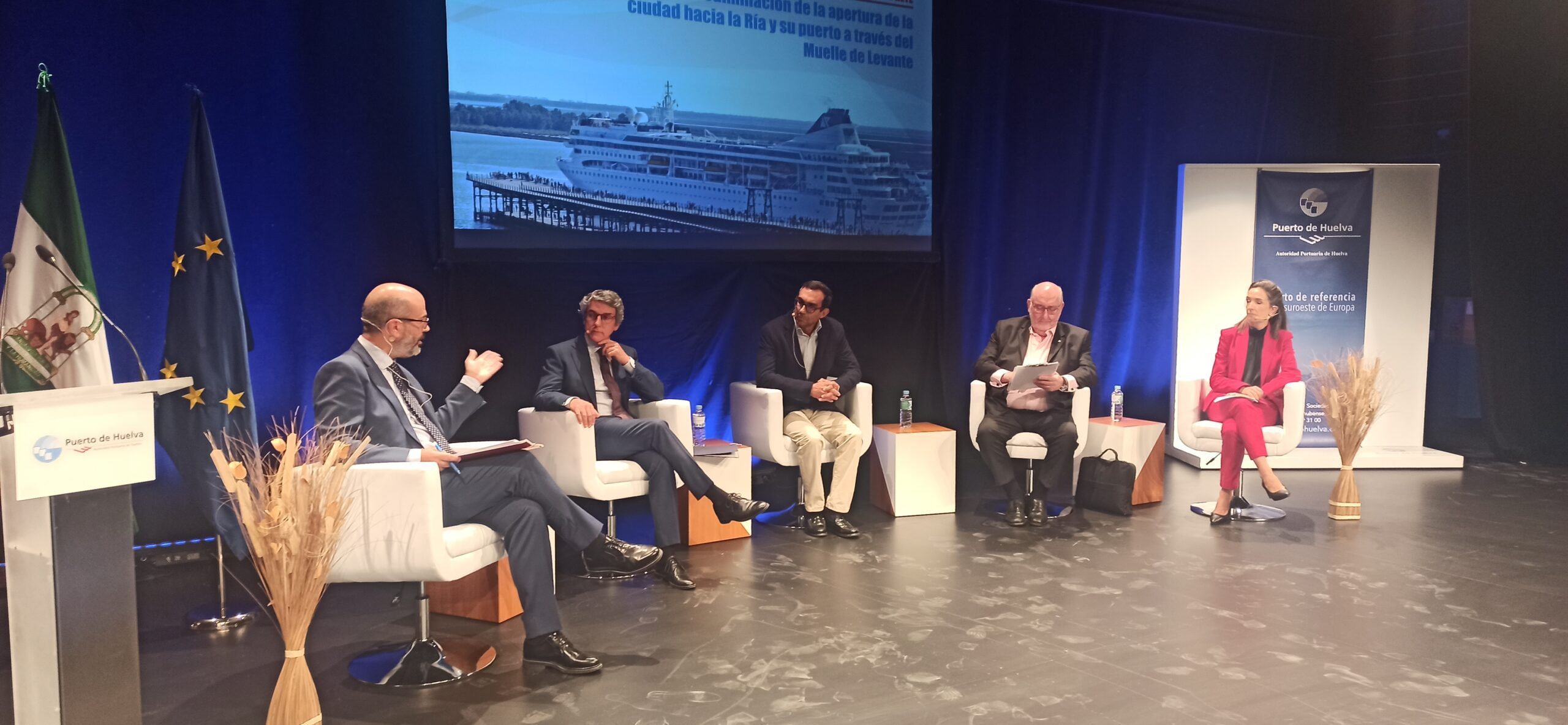 Under the title 'Cultural experiences as an element of port-city interaction', the director of Planning and Development of State Ports, Manuel Arana, has presented a paper on this topic, after being presented by the president of Grupo Azahara Communicaciones, José Suárez.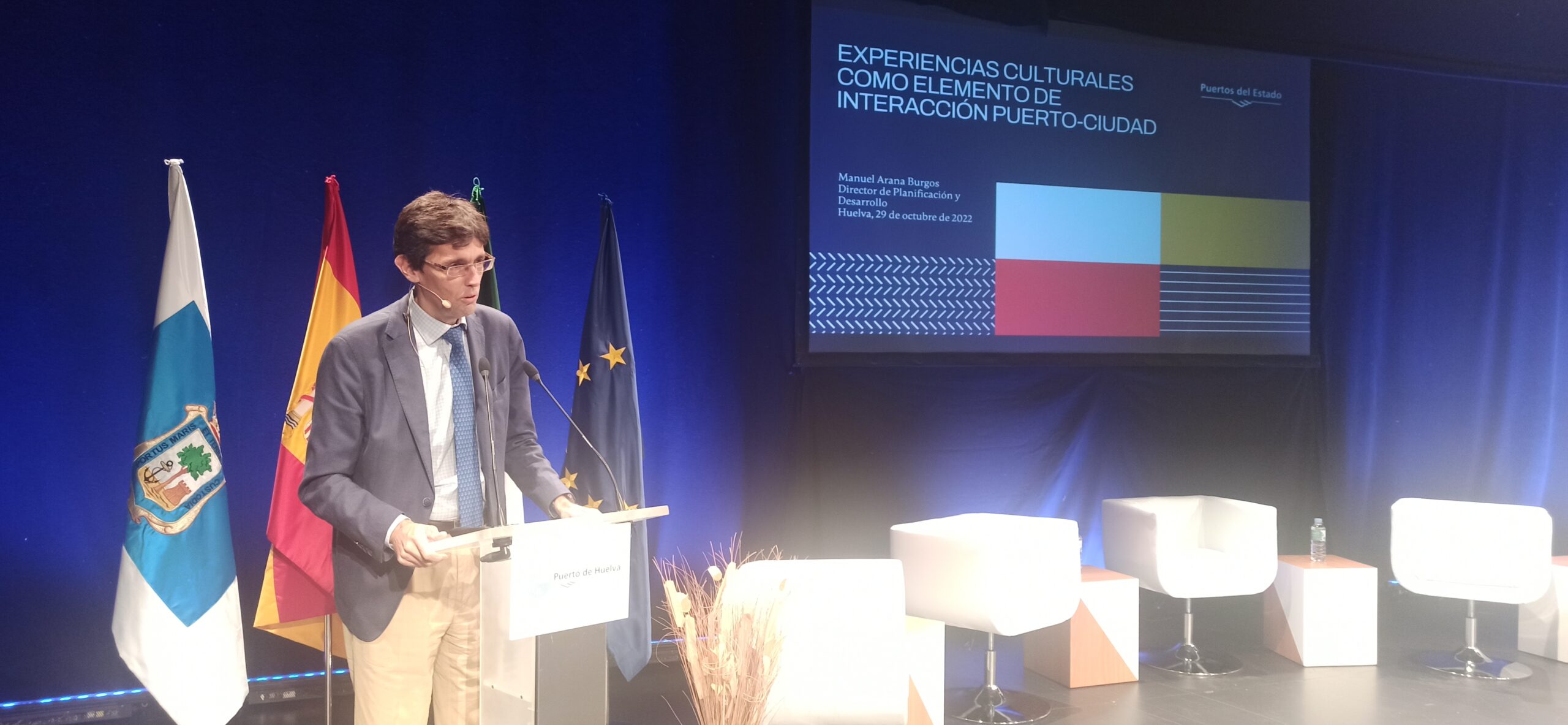 The day ends with a round table on 'The relationship between ports and cities. European Experiences', which has been moderated by the journalist of Canal Sur TV María José Maestre. Carlos Botana, head of the Sustainability Department of the Port Authority of Vigo; Carlos Eleno, director of the Port Authority of Alicante; Barbara Bonciani, delegate of Ports, integration, cooperation and peace, innovation and international relations of the city of Livorno (Italy) and Susana Maria de Sousa Gonçalves, director Civil  Protection of Matosinhos (Portugal).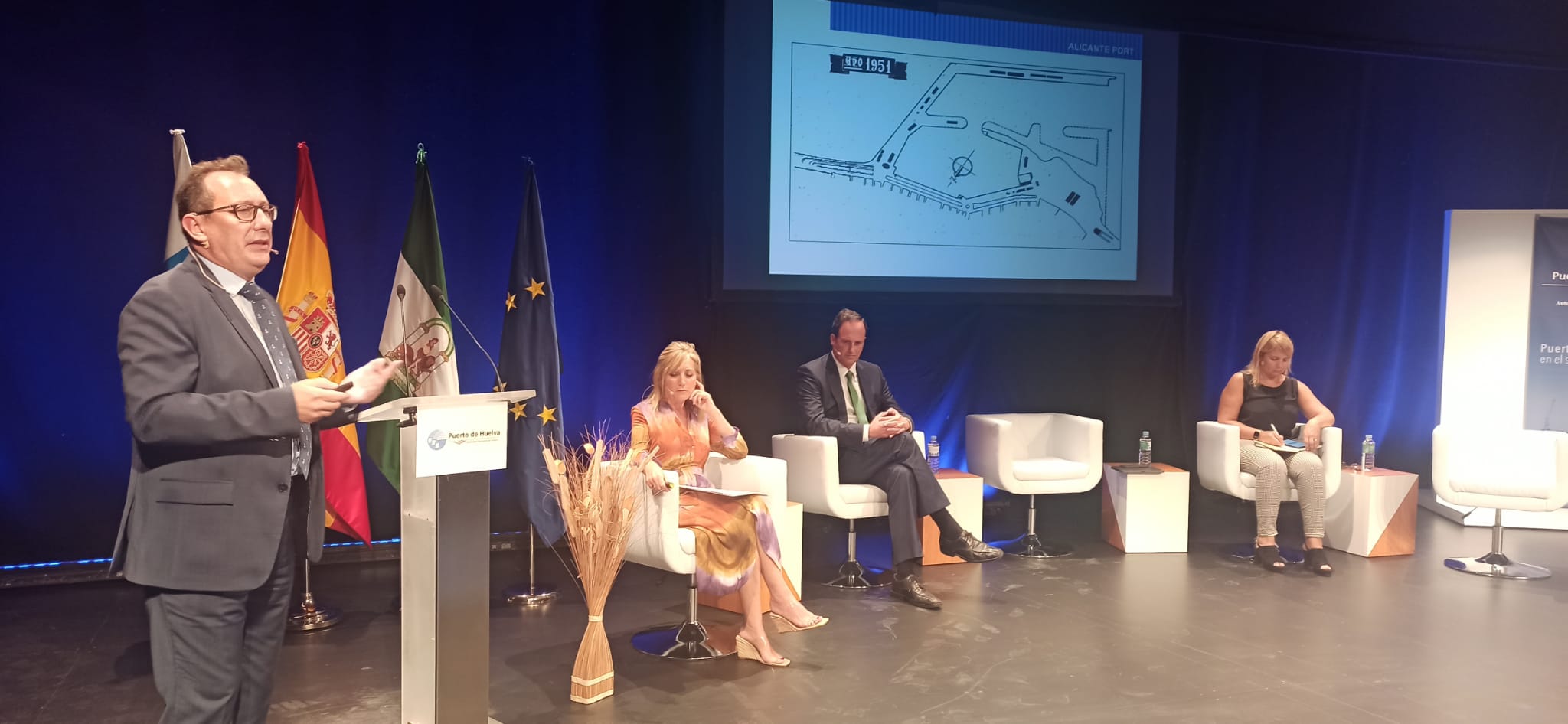 Jornada de mañana
La sesión de mañana, día 30 de septiembre, comenzará con una bienvenida institucional a cargo del consejero de la Presidencia, Interior, Diálogo Social y Simplificación Administrativa de la Junta de Andalucía, Antonio Sanz, junto con el presidente de Puertos del Estado, Álvaro Rodríguez Dapena, la presidenta del Puerto de Huelva, Pilar Miranda y la presidenta de RETE, Teófila Martínez.
El programa de ponencias arrancará con un debate a dos: 'Bilbao y Barcelona, dos casos de éxito con distintos actores y un escenario común: la ciudad y la gran infraestructura', a cargo de Ángel María Nieva, gerente Bilbao Ría 2000, para hablar del pasado, presente y futuro del proyecto de integración en Bilbao y Jordi Hereu, alcalde de Barcelona entre los años 2006 y 2011, presidente de Hispasat. El debate será moderado por el expresidente de RETE, Rinio Bruttomesso.
A continuación, se abordarán los 'Procesos de integración en Latinoamérica. Desafíos y retos' a cargo de Jhancy Sanabria, jefa de Relaciones Internacionales de la Administración Nacional de Navegación y Puertos de Paraguay.
La jornada culminará con un debate sobre 'La integración entre puerto y ciudad desde una perspectiva autonómica', que será moderado por el director del Diario del Puerto, Miguel Jiménez, que contará con la participación de Rafael Merino, gerente de la Agencia Pública de Puertos de Andalucía; Enric Martínez, director de la Zona Portuaria de Ports de la Generalitat y Susana Lenguas, presidenta de Portos de Galicia.
Las sesiones de este encuentro pueden seguirse en streaming de vídeo a través de este enlace: