The Municipality of Valdivia (Chile), the Valdivia Sustainable-Active Consortium and the Cities 2030 Foundation have developed the "II Special Water Cities", a public-private initiative that seeks to generate dialogues on water, culture, innovation and sustainable development.
With this objective, an event has been developed in a hybrid format, in which various topics have been addressed that the participants have been able to follow in person at the Club de La Unión facilities, or online through municipal platforms.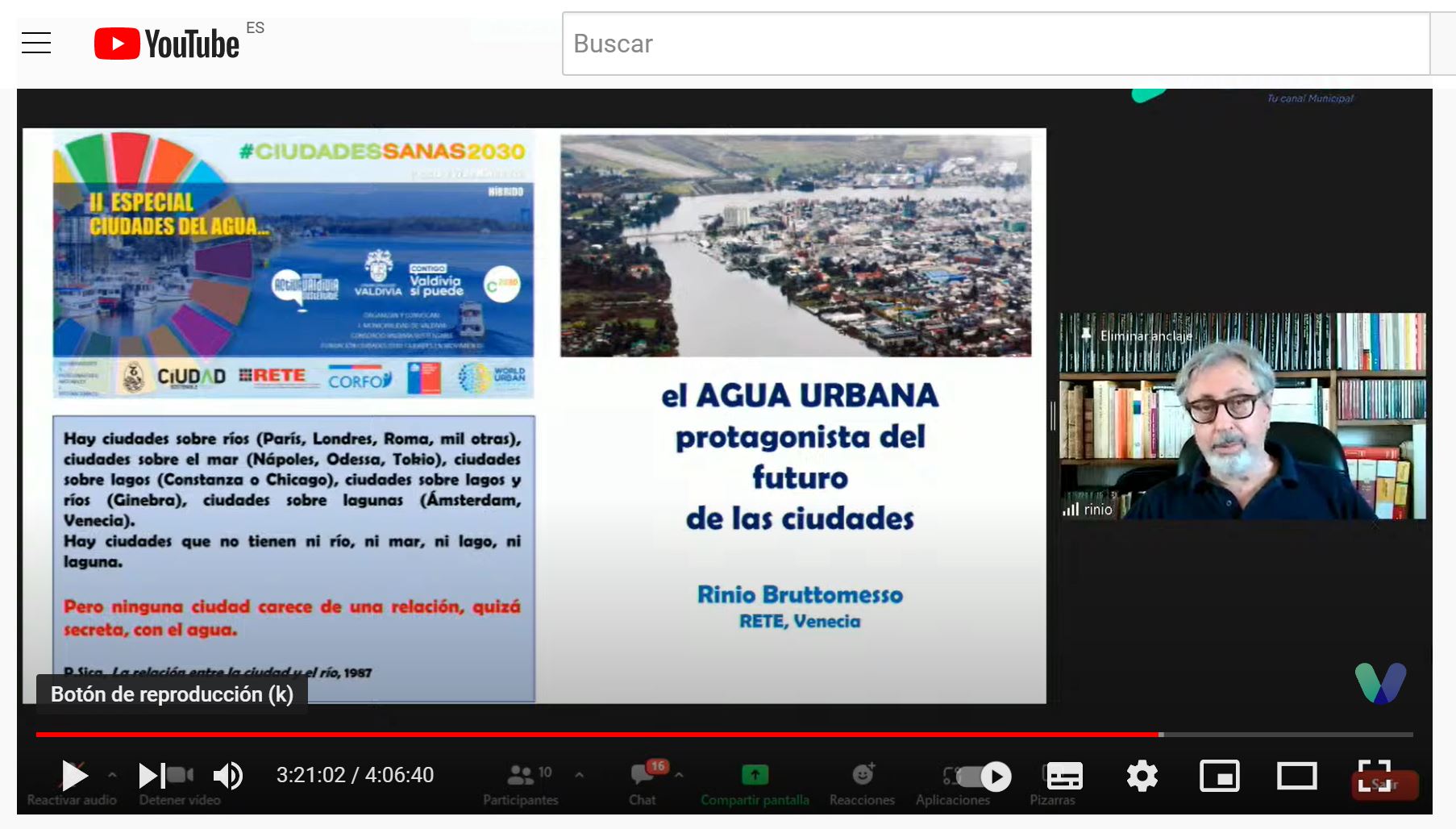 During the day, issues related to innovation, culture and sustainable development were discussed with the participation of specialists from Mexico, Argentina, Spain and Italy.
The organization has highlighted the participation of our president of RETE, Teófila Martínez, president of the Port Authority of the Bay of Cádiz, and the Italian urban architect, Rinio Bruttomesso.